Here we list events organised or involving members of the Sexual Knowledge unit members.

Sex in Six Objects workshop – Freud, Homosexuality & Women
23rd July 2016 @ 10:00

-

13:00

Free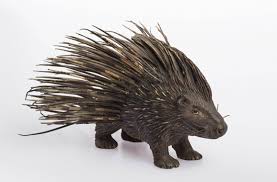 You might have heard of 'Freudian slips', 'penis envy' and the 'Oedipus complex', but what did Sigmund Freud, the founder of psychoanalysis, really think about gender and sexuality? Did he believe that we are born with a specific gender identity or sexuality? What did he think about bisexuality, homosexuality and trans identity? How did he treat his patients and what did they make of him? Do his ideas still matter today?
This workshop will take place in the Freud Museum in London, the house in which Freud lived with his family. Participants will get to spend time in his office, see his desk and the famous couch, and have a chance to engage with the objects he collected.
This is a free event for young people aged 16-25 of all gender and sexual identities who are interested in exploring questions about gender and sexuality, especially from a historical perspective.
The workshop will be facilitated by a group of academics from the Universities of Cambridge and Exeter*, but the discussion will be guided by you. No background knowledge is required. The academic facilitators have extensive experience working with young people (including young people who identify as LGBTQ+) and will aim to create a safe and inclusive environment. The workshop will focus on group discussion, but you will not be required to participate in the discussion if you don't want to do so.
People who've been part of these workshops before, tell us that they found the workshops "welcoming", "lively" and "fun" and enjoyed the "free and open exploration of sex through time".
The event is free, but please register in advance here.
*Dr Ina Linge and Dr Marie Kolkenbrock (Cambridge), and from the Rethinking Sexology project, Dr Jana Funke and Dr Jen Grove.
Part of Sex in Six Objects, a series of workshops for young people investigating the history of sexuality in six objects, in collaboration with the Rethinking Sexology project and the Sex and History project at the University of Exeter.