Here we list events organised or involving members of the Sexual Knowledge unit members.

Sexual Knowledge Cultures Seminar – Philippa Levine
21st June 2017 @ 15:00

-

18:00

Free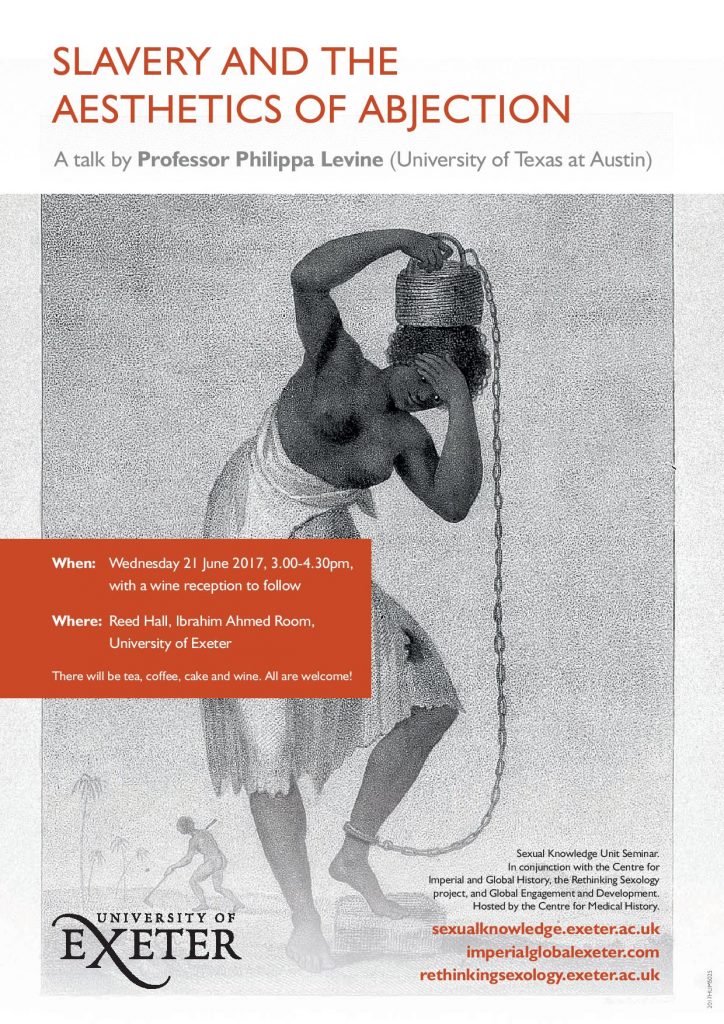 In conjunction with Exeter's Rethinking Sexology project, Centre for Imperial and Global History and Global Engagement and Development we are delighted to welcome Professor Philippa Levine (University of Texas at Austin) to Exeter to speak on "Slavery and the Aesthetics of Abjection".
3-4:30pm, with a wine reception to follow. There will also be tea, coffee and cake. All are very welcome!
Abstract:
Humanitarian photographers have long known the value of a well-shot picture, one that induces pathos and opens wallets for charitable causes. Yet they tread a careful line to ensure that their images produce empathy or at least sorrow rather than revulsion.  Artists and photographers learn (and sometimes challenge) the boundaries that separate acceptable from objectionable images, and one figure that has constantly been at issue is the naked body. The visual representations of enslavement invoked an aesthetics of abjection in stark contrast to the nudity portrayed in high art as the pinnacle of human worth. Drawing on images of  the unclothed body in particular, this talk explores the iconography of slavery as a historical example of how aesthetic choices can serve widely differing purposes even before the advent of photography.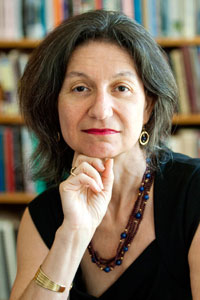 Philippa Levine is the Mary Helen Thompson Centennial Professor in the Humanities and the Co-Director of the Program in British Studies at the University of Texas at Austin. She is the co-editor of The Oxford Handbook of the History of Eugenics and she has published extensively on nineteenth- and twentieth-century British and British Empire history, as well as on science, sexuality, and medicine.